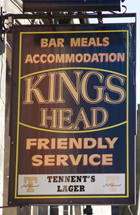 Welcome to The Kings Head Inn – Berwick upon Tweed. We provide friendly Bed and Breakfast in Berwick upon Tweed within our relaxed and warming public house.
We would like to introduce you to our historic Northumbrian inn with its inherent character and traditional charm. It is that traditional quality that we strive to maintain and preserve, delivering what is expected from such an establishment.
We have a lovely mix of people that make up our clientele – locals, business travellers and visitors all enjoy each other's company in a relaxed and friendly atmosphere. Our courtyard offer al fresco dining and a place to relax in the sun.
Our very large patio offers undercover space for smokers (and drinkers!) in all weathers and welcome shade in the summer.
We have a function room to the rear that is used for meetings, presentations, pool and darts competitions. This is available for hire.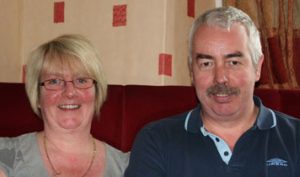 What you can be assured of is that we look forward to your company and making sure that you have a good time whether you are dining with us or just here for a drink. We offer genuine friendship and character without pretence or ceremony, unless of course it's a special occasion!